Psychiatric & Addiction Epidemiology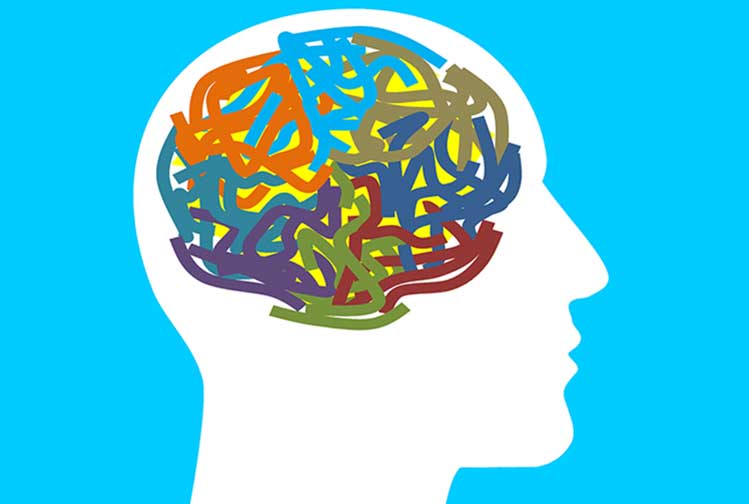 NIMH Epidemiologic Catchment Area Surveys and Long-Term Followup
Established ~40 years ago, the original purpose of the five-site multi-wave Epidemiologic Catchment Area (ECA) program was focused on estimation of both incidence and prevalence of specific mental disorders and use of general and mental health services. The work scope expanded to encompass multiple organ systems and diseases. JA first was responsible for drawing the Baltimore sample (n=3481 adults of all ages) and coordinating the multi-site assessment protocol with four other ECA sites, as well as other facets of study design and conduct, including creation of five site public use datasets that are stored at ICPSR. I then became ECA Principal Investigator (with WW Eaton) from the mid-1980s through the mid-2000s, during two additional followup waves (including buccal and blood specimen collection), and I retain heritage PI-related privileges. By mutual agreement, Johns Hopkins University continues as sponsoring institution, and we access the ECA data via Data Use Agreements now administered by JHU Professor Adam Spira as ECA PI. Our most recent ECA project involved linking National Death Index with ECA records as illustrated in several recent publications cited below. Current fieldwork, now underway, includes collection and lab analysis of new buccal and blood specimens, as well as health information, for studies of inflammation, aging, and epigenetic processes. At present, five waves of data are available for the ~600 survivors, now mean age 72 years (range: 56-100).   
---
Poly-Drug Use and Skeletal Health

A current research interest involves evaluating the prospect that recent-onset, poly-drug use and abuse (especially alcohol and tobacco in combination) portends the development of a poly-drug dependence syndrome. More broadly, in young and middle-aged adults (especially females) for whom a poly-drug dependence syndrome may persist, healthy lifestyle factors (especially those related to nutritional adequacy and physical activity) know to be salutary in maintaining skeletal health may deteriorate and ultimately manifest in increased prevalence of osteopenia and osteoporosis. Premature loss of skeletal density, especially in biomechanically-sensitive anatomical sites such as the proximal femur where the preponderance of fragility fractures are known to occur, is of concern in clinical and public health domains and motivates holistic preventative approaches that minimize premature bone loss and/or maximize bone gain.
---
Association between state-level prescription opioid limitation laws & suicide outcomes
Evolving state-level opioid policies aim to prevent opioid-related harms along a continuum. This study will link key national datasets and use innovative epidemiological and policy methods to understand the impact of state-level opioid prescription limitation policies on fatal and nonfatal suicide outcomes. This is a core project of the CDC-funded University of Michigan Injury Prevention Center and is co-led by Dr. Bohnert.
Parent project number: R49CE003085
Reporter link for parent project  |  Project link
Cannabis use and health among VHA primary care patients
A large and increasing number of Veterans are using cannabis. The goal of this project is to characterize patterns of regular cannabis use and determine how patterns of use relate to health, functioning, and service utilization among Veterans Health Administration (VHA) primary care patients. Findings from the study have potential implications for VHA patients, providers, and policymakers, including informing practice guidelines regarding cannabis use. This project is funded VA HSR&D and led by Dr. Kip Bohnert.
Project number: I01HX002026  |  Reporter link  
Facilitating use of the national suicide prevention lifeline in alcohol patients
This study is a randomized controlled trial of the impact of a brief intervention, called Crisis Line Facilitation, compared to enhanced usual care on utilization of the National Suicide Prevention Lifeline and on suicide attempt(s) in participants who are currently receiving Alcohol Use Disorder treatment and have made a prior suicide attempt. Dr. Bohnert is a Co-Investigator on this NIH/NIAAA-funded project that is led by Dr. Mark Ilgen at the University of Michigan.
Project number: R01AA027513
Testing a PTSD m-Health intervention to improve alcohol treatment outcomes
Posttraumatic stress disorder (PTSD) affects 30-60% of alcohol use disorder (AUD) treatment patients, and those AUD patients with comorbid PTSD have poorer treatment prognosis than those without PTSD. Nonetheless, there are few PTSD-focused treatments available for AUD patients with comorbid posttraumatic stress disorder that may reduce their PTSD symptom burden and improve AUD treatment outcomes. This project aims to fill that gap by testing the impact of a novel mobile health application (PTSD Coach app) combined with brief clinical support compared to enhanced usual care on PTSD and AUD recovery outcomes among patients in addictions treatment. This NIH/NIAAA-funded study is led by Dr. Bohnert.
Project number: R01AA028213  |  Reporter link
---
Expanding Medication Assisted Treatment for Opioid Use Disorder in Rural Emergency Department 
This project involves the implementation of a medication assisted treatment program in the emergency department at a large rural community hospital in Northwest Michigan.  The program seeks to improve care coordination for individuals treated for opioid use disorder with behavioral health, community and peer recovery services.  Dr. Kelly Hirko serves as lead evaluator for the project in collaboration with a clinical team at the rural site. 
Funder: Michigan Opioid Partnership Grant, Michigan Department of Health and Human Services, Michigan Health Endowment Fund, Blue Cross Blue Shield of Michigan, Ethel and James Flinn Foundation, Superior Health Foundation, The Jewish Fund and Community Foundation for Southeast Michigan.
---
Community Opioid Recovery Expansion (CORE)
Our goal is to build long-term recovery opportunities and improve health outcomes for individuals with opioid use disorder by expanding access to medication assisted treatment and care coordination including peer recovery coaching services. This is a public service grant with a focus on pregnant women and an opportunity to collect preliminary data for future research. Dr. Jean Kerver serves as the grant evaluator working in partnership with the Munson Behavioral Health Manager who leads the project, Ms. Susan Kramer.  
---
Impact of the Sachet Alcohol Ban on Alcohol Availability in Uganda
Alcohol use continues to be a major public health problem in Uganda. Our study sought to estimate the availability of sachet alcohol among retail food and beverage establishments in two Ugandan districts (Kampala and Jinja) before and after enactment of the national sachet alcohol ban. Before the ban, 69% of all establishments sold alcohol; there was a significant reduction in alcohol availability after enactment of the ban to 43% of the establishments. Our team found that legislation banning the manufacture and sale of sachet alcohol has the potential to reduce sachet availability. Our future studies will examine changes in alcohol consumption following the sachet alcohol ban.