Aging & Neuroepidemiology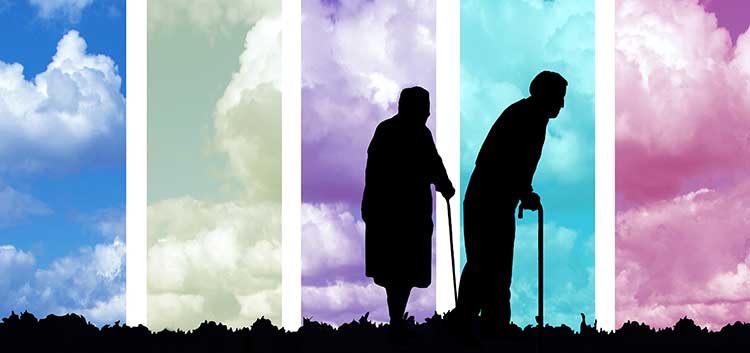 NIMH Epidemiologic Catchment Area Surveys and Long-Term Followup
Established ~40 years ago, the original purpose of the five-site multi-wave Epidemiologic Catchment Area (ECA) program was focused on estimation of both incidence and prevalence of specific mental disorders and use of general and mental health services. The work scope expanded to encompass multiple organ systems and diseases. JA first was responsible for drawing the Baltimore sample (n=3481 adults of all ages) and coordinating the multi-site assessment protocol with four other ECA sites, as well as other facets of study design and conduct, including creation of five site public use datasets that are stored at ICPSR. I then became ECA Principal Investigator (with WW Eaton) from the mid-1980s through the mid-2000s, during two additional followup waves (including buccal and blood specimen collection), and I retain heritage PI-related privileges. By mutual agreement, Johns Hopkins University continues as sponsoring institution, and we access the ECA data via Data Use Agreements now administered by JHU Professor Adam Spira as ECA PI. Our most recent ECA project involved linking National Death Index with ECA records as illustrated in several recent publications cited below. Current fieldwork, now underway, includes collection and lab analysis of new buccal and blood specimens, as well as health information, for studies of inflammation, aging, and epigenetic processes. At present, five waves of data are available for the ~600 survivors, now mean age 72 years (range: 56-100).
---
Markers of Neurocognitive Resilience in Aging and Neurodegeneration
This project seeks to identify and evaluate novel markers of risk and resilience for cognitive decline and dementia in later life. It utilizes demographic, medical, behavioral, and neuroimaging data from leading population cohort and clinical studies of aging and age-related neurodegenerative diseases, including the Berlin Aging Study-II and the Michigan Alzheimer's Disease Center Clinical cohort. This work integrates advanced MRI neuroimaging methods and data analytic tools to evaluate potential biomarkers of resilience against the effects of neuropathological influences. This project is funded by pilot awards from the Michigan Alzheimer's Disease Research Canter and the University of Michigan Claude D. Pepper Older Americans Independence Center, under program awards from the National Institute on Aging, and by the MSU College of Human Medicine. This project is led by Dr. Andrew Bender.

Optimizing Longitudinal Brain Measurement in Population Neuroimaging Datasets 
This project is dedicated to the development, validation, and optimization of computational methods for measuring brain changes from multiple types of magnetic resonance imaging or MRI data including brain structure, function, and plasticity. This work entails application and utilization of cutting-edge computational approaches for processing and modeling neuroimaging data via the MSU high performance computing cluster and employs latent factor statistical approaches for modeling multi-factorial changes in the brain and behavior and for understanding the roles of various modifiers such as genes and contextual factors on longitudinal decline. This work, led by Dr. Andrew Bender is currently funded by the MSU College of Human Medicine.
---
R01AG071517, NIA (PI: Honglei Chen)                                              06/15/2022 – 03/01/2027
Poor sense of smell and the health of older adults
By exploiting extensive prospective data from the Health ABC and ARIC-Neurocognitive studies, we aim to answer two novel and clinically-significant questions: 1) What adverse health outcomes can a poor sense of smell in older adults potentially herald, in addition to neurodegenerative diseases? 2) Is poor olfaction a marker of accelerated aging?
R01ES029227, NIEHS, (PI: Honglei Chen)                                       02/01/2019 – 01/31/2024
The PASS Study - Pesticides, olfaction, and neurodegeneration among US farmers
The goal is to evaluate exposures to pesticides in relation to poor olfaction and how they may contribute to prodromal neurodegeneration in older farmers. In this project, we enrolled ~2,500 male farmers of the Agricultural Health Study, selected based on their self-reported sense of smell. We tested their olfaction using the Brief Smell Identification Test and assessed other prodromal symptoms of neurodegeneration, motor symptoms, and cognitive status.
W81XWH-17-1-0536 / PF-IMP-1825, (multi-PI)                                 09/01/2017-08/31/2022
Airborne pollutants as triggers of Parkinson's disease via the olfactory system
The goal is to assess whether ambient air pollutants contribute to the prodromal development of Parkinson's disease. In this project, we enrolled ~3,500 women of the Sister Study, selected based on their self-reported sense of smell and age. We tested their olfaction using the Brief Smell Identification Test and conducted genomewide genotyping using the Neuroarray chip. Data on other prodromal symptoms of neurodegeneration, motor symptoms, and cognitive status were collected as part of the Sister Study's cohort-wide follow-up surveys.
Prospective studies of Parkinson's disease
(PI: Honglei Chen, NIEHS 1ZIAES101986, 2006-2016)
Using data from the NIH-AARP Diet and Health Study and several other cohorts, we investigate genetic and environmental risk factors for Parkinson's disease. 
---
Food as Medicine for Older Adults with Chronic Health Conditions 
This project was developed to assess the provision of meals after hospital discharge along with enhanced transfer of care to community-based programs on the outcomes of decreased hospital readmission, improved nutritional status, and improved quality of life among older adults in northern Michigan. This project is led by Dr. Jean Kerver in close collaboration with departmental co-investigators Dr. Kelly Hirko and Dr. Zhehui Luo.