Convalescent Plasma for Treatment of COVID-19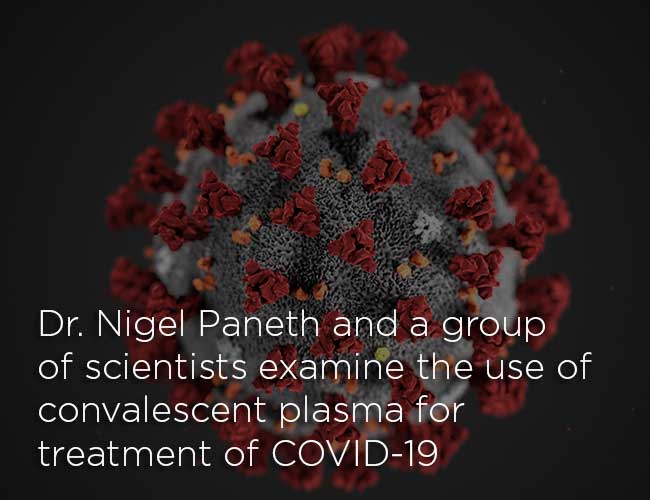 The use of convalescent plasma, rich in antibodies, to treat or prevent serious infections, has been part of medical practice for more than 100 years.
A national group of scientists, including Professor of Epidemiology and Biostatistics, Dr. Nigel Paneth from our department, has been formed to examine the value of this form of treatment in the present COVID-19 pandemic. MSU is now hosting a website, created with the assistance of Amazon Web Services, on this topic, intended for the use of providers, patients and their families, and potential plasma donors.
To learn more go to ccpp19.org