Dual Degree Program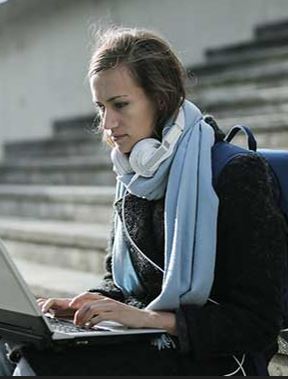 Dual enrollment provides an opportunity for academically motivated undergraduate students to enroll in graduate courses and conduct research towards a graduate degree beginning in the last two years of their bachelor's degree(s) programs. Students who follow the recommended course plan (see below) can complete their undergraduate degree and Masters in a total of five years. For more information about Dual Degrees at Michigan State University please click here.
 Admissions
To be considered for dual enrollment, the student must first file an Application for Admission to Graduate Study, and be admitted into a graduate program.


Subsequent to admission to a graduate program, in regular status, the student must complete a Request for Dual Enrollment Status form, available from the Office of the Registrar.


A student who is accepted for dual enrollment can be admitted to both the undergraduate and graduate degree program upon reaching junior standing.
Requirements 
40 credits are required for the Master's Degree
30 credits required
6 credits electives
4 thesis credits 
Courses
The following is a proposed course of study for students in the 5 year Dual Degree program (Red means possible spot for an elective or independent study to complete the 40 credit MS degree)  For a detailed description of Masters courses click here 
Course Directory
Search for ALL courses offered by the department by major, degree, and semester offered.
Junior Fall
EPI 810 (3 credits)
EPI 817 (3 credits)
Junior Spring
Elective (3 credits)
Independent Study (1 credit)
Senior Fall
EPI 808 (3 credits)
EPI 828 (1 credit)
EPI 851 (1 credit)
Elective (3 credits)
Senior Spring
EPI 809 (3 credits)
EPI 829 (3 credits)
EPI 852 (1 credits)
Elective (3 credits)
Independent Study (1 credit)
 Grad Fall
EPI 812 (3 credits)
EPI 826 (3 credits)
EPI 836 (3 credits)
Elective (3 credits)
 Grad Spring
Cardio/Cancer (3 credits)
Thesis (4 credits)
For any questions please contact:

Academic Coordinator
Department of Epidemiology and Biostatistics
909 Wilson Road, Room B601
East Lansing, MI 48824
USA