Spring 2020 Seminars
JANUARY 23RD | E4 FEE HALL 3:30 P.M.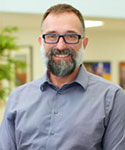 Allan J. Kozlowski, Ph.D
Assistant Professor of Epidemiology and Biostatistics
Michigan State University
Mary Free Bed Rehabilitation Hospital
Grand Rapids, MI
"Modeling of Patient-Level Post-Acute Recovery from Stroke in a Learning Health System"
Stroke is a leading cause of disability in the United States, with up to 25% of survivors unable to walk without assistance and about 65% of survivors unable to use their affected hand in usual activities. Recovery of ability to perform mobility and daily activities plateaus around three to four months for most patients, but existing outcome models focus on group-averaged data and do not describe recovery for individual patients. Prognostic models that describe recovery as patient-level trajectories incorporate both magnitude and timing of important rehabilitation outcomes. These models can be developed and refined through the three-phase learning health system cycle of practice to data (P2D), data to knowledge (D2K), and knowledge to practice (K2P). To this end, we have initiated a prospective stroke outcome study to develop descriptive individual growth curve models of recovery from stroke on two domains of the Activity Measure for Post-Acute Care (AM-PAC). AM-PAC Basic Mobility and Daily Activities T-scores were captured approximately every two weeks from acute hospital admission to 6 months post-stroke, along with a battery of over 80 fixed and time-varying covariates. To date 116 patients have enrolled and 47 have completed the study. This analysis represents the first iteration of P2D and D2K phases of the learning cycle. Next steps will explore the K2P phase of this learning cycle and preparations for the P2D phase of the second cycle.
---
FEBRUARY 13TH | E4 FEE HALL 3:30 P.M.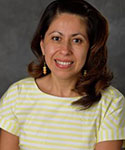 Ilce Medina Meza, PhD
Assistant Professor, Biosystems and Agricultural Engineering, Health Engineering
Michigan State University
"Risk assessment of cholesterol oxidation products as biomarkers of US consumption of ultra-processed food."
The consumption of ultra-processed, calorie-dense, and nutrition-poor food is increasing in developed countries. Western diet is characterized by inexpensive ultra-processed foods, and includes high amounts of red and processed meats, sweets, fried foods, and refined grains, but low in some essential micronutrients, such as minerals and vitamins. Food processing per se does not represent neither an issue for human nutrition nor inherently cause negative health impacts. In fact, industrial food processes are generally designed to improve food quality, nutrition, and safety. However, processing also can lead to unintentional accumulation of substances formed as a result of thermal treatments, light exposure, storage, and aging of food, and may therefore also negatively impact overall safety. This is the case with cholesterol, an abundant component of animal foodstuff, which is highly susceptible to oxidative degradation, due to its unsaturated structure. Cholesterol oxidation produces a wide range of degradative compounds, known as cholesterol oxidation products (COPs).
COPs result mainly from all types of thermal processing, widely used to ensure food safety from a microbial perspective. Several chronic diseases (i.e., metabolic syndrome, atherosclerosis, obesity) and degenerative diseases (i.e., Alzheimer's, Huntington's, and Parkinson's) have been linked to the presence of COPs. Nevertheless, their absorption, excretion and transport are still poorly known, and the exposure assessment of these compounds has not been done due to lack of both a comprehensive database and food toxicity studies.
---
FEBRUARY 27TH | PATENGE ROOM 3:30 P.M.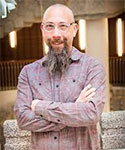 Michael Kramer, PhD | 
Associate Professor, Department of Epidemiology
Rollins School of Public Health
Emory University
"The imprint of place: making meaning of spatial epidemiology"
Spatially referenced data are increasingly available. Spatial statistical tools are really cool. But does that mean spatial analysis provides epidemiologic meaning? Maybe. Sometimes. This talk will use descriptive and etiologic epidemiology examples to build an argument for enhancing 'spatial thinking' in order to better align statistics, data, and epidemiologic purpose.
Co-sponsored by SERTalks (Society for Epidemiologic Research)
---
MARCH 12TH | PATENGE ROOM 3:30 P.M.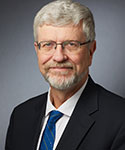 Sten Vermund, MD, PhD 
Dean and Anna M.R. Lauder Professor of Public Health;
Professor of Pediatrics, Yale School of Medicine
Yale University
"Does Treatment as HIV Prevention really work? An interpretation of four historic African trials"
Four of the largest HIV prevention trials in history enrolled hundreds of thousands of participants in Sub Saharan Africa. The trials focused on community-level interventions to increase diagnosis and initiation of antiretroviral therapy (ART) to improve health and reduce HIV transmission. Universal test-and-treat strategies are deployed to achieve viral suppression to reduce risk to uninfected persons, known as treatment-as-prevention (TasP). Dr. Vermund will review the work that found HIV plasma load to correlate with transmission risk, demonstrated that ART could reduce genital tract viral expression, and showed early treatment to be beneficial for persons living with HIV and that HIV-uninfected sexual partners were protected from infection. We review the seemingly inconsistent findings of the major TasP trials: The TasP (ANRS 12249) study in South Africa, the SEARCH trial in Kenya and Uganda, the Botswana Combination Prevention Project (BCPP) Ya Tsie study, and the HIV Prevention Trials Network (HPTN) 071 (PopART) trial in Zambia and South Africa. Implementation challenges are a principal frontier in the global struggle to reduce HIV transmission and mortality using TasP, complementing efforts to find a cure for HIV and an effective, deployable vaccine
SAME DAY - ADDITIONAL TALK by DR VERMUND POSTPONED
7 PM B342 Wells Hall
Dr Vermund and Madeleine Lenski are presenting a discussion of the life and legacy of Odd Nansen in Norway under Nazi occupation. Learn More
---
MARCH 26TH | PATENGE ROOM 3:30 P.M. CANCELLED
Michele Forman, PhD
Distinguished Professor
formerly at Department of Nutrition Science
Purdue University
"Facing obesity and other co-morbidity in mothers and their offspring: A life course approach."
In utero and early life exposures influence growth, development and risk of disease across the life course. This approach to epidemiology, coined by David Barker, is classified as life course research. It is the intent of this presentation to assess the effects of preeclampsia and lifestyle characteristics of pregnancy on the risk of obesity, diabetes and breast cancer biomarkers in offspring from two major ongoing studies over the past 30-40 years of my career. The research aims to identify windows of vulnerability or protection along with their exposures in an effort to formulate specific strategies for prevention of chronic disease. If time permits, a new paradigm for life course research in nutrition and breast cancer prevention will be presented.