Todd Lucas, PhD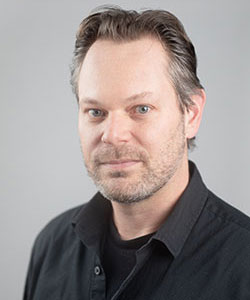 Associate Professor of Epidemiology and Biostatistics
C. S. Mott Endowed Professor of Public Health
Associate Professor of Epidemiology and Biostatistics
Division of Public Health  College of Human Medicine
Michigan State University
200 East 1st Street, Room 353
Flint, MI 48502
Voice: 810.600.5629 (external); 7-5629 (internal)
Fax: 810.600.5609
lucastod@msu.edu
Adjunct faculty, Department of Psychology
Wayne State University
Adjunct faculty, Institute for Interdisciplinary Salivary Biosciences Research
University of California, Irvine
Member, Population Studies and Disparities Research Group - Karmanos Cancer Institute
---
Dr. Lucas is a social and health psychologist whose research considers psychosocial causes of racial health disparities. He is particularly focused on stress and preventive health behavior pathways, such as cancer screening. Dr. Lucas's research especially considers psychological justice - the causes and resulting health and social consequences of perceiving injustice for individuals and communities. Dr. Lucas's research is both psychophysiological, in considering the ways in which psychosocial factors "get under the skin" to affect health, and also intervention focused, in attempting to develop strategies to reduce disparities. Dr. Lucas has received funding from sources such as the National Cancer Institute and the National Heart, Lung and Blood Institute to support his program of research on topics that have ranged from understanding stress reactivity responses to injustice to promoting better uptake of colorectal cancer screening. Dr. Lucas also enjoys collaborating with colleagues and students on a wide range of research related to enhancing social justice.
Dr. Lucas is a lifelong Michigander who grew up in Kalamazoo. His Michigan upbringing is a perpetual influence on his approach to conducting research and forging collaborations that can reduce health and social disparities.
SELECTED PUBLICATIONS
Lucas, T., Woerner, J., Pierce, J., Granger, D. A., Lin, J., Epel, E. S., ... & Lumley, M. A. (2018). Justice for all? Beliefs about justice for self and others and telomere length in African Americans. Cultural Diversity and Ethnic Minority Psychology, 24, 498.
Lucas, T., Manning, M., Hayman, J. L., & Blessman, J. (2018). Targeting and tailoring message-framing: the moderating effect of racial identity on receptivity to colorectal cancer screening among African-Americans. Journal of Behavioral Medicine.
Lucas, T., Strelan, P., Karremans, J. C., Sutton, R. M., Najmi, E., & Malik, Z. (2018). When does priming justice promote forgiveness? On the importance of distributive and procedural justice for self and others. The Journal of Positive Psychology, 13, 471-484.
Lucas, T., Lumley, M. A., Flack, J. M., Wegner, R., Pierce, J., & Goetz, S. (2016). A preliminary experimental examination of worldview verification, perceived racism, and stress reactivity in African Americans. Health Psychology, 35, 366.
Lucas, T., Weidner, N., & Janisse, J. (2012). Where does work stress come from? A generalizability analysis of stress in police officers. Psychology & Health, 27, 1426-1447.
Lucas, T., Barkho, E., Rudolph, C., Zhdanova, L., Fakhouri, M., & Thompson, L. (2014). Political affiliation, collective self-esteem and perceived employability of immigrants: Inducing national identity polarizes host-nation employers. International Journal of Intercultural Relations, 39, 136-151.  
---