Department Seminar SERIES
The Department sponsors a biweekly seminar series during the academic year on topics of epidemiologic and biostatistical interests. Speakers include Michigan State University faculty, Michigan Department of Community Health public health professionals or invited guests from around the nation or, occasionally, overseas.
The seminar is open to all members of the MSU and public health community, and unless otherwise noted, takes place at 3:30 p.m. in C102 East Fee Hall (Patenge Room) or E4 Fee Hall (Fee Hall basement)  Most seminars are recorded and available for viewing by accessing the speaker name below.
E-4 Fee Hall is located in the center of the basement level of Fee Hall.
The Patenge Room, C102, is located in the C wing of East Fee Hall. 
For seminars that are online through Zoom please use the information below
https://msu.zoom.us/j/91367894987
Passcode: epibio
Meeting ID: 913 6789 4987
Spring Semester 2022 Seminar Schedule
 more information on seminar topics and abstracts coming soon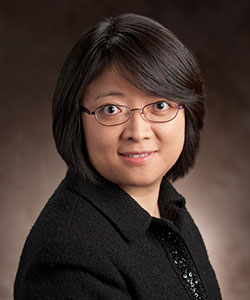 THURSDAY, JANUARY 27, 2022 | Zoom 3:30 p.m.
Professor of Epidemiology and Biostatistics
Michigan State University
"Correlated random effects models for zero-inflated outcomes: An estimation of the impact of a state sponsored Medicaid prenatal home visiting program for black pregnant women"
Motivated by the need to evaluate a non-randomized program with zero-inflated count outcomes, we propose a correlated random effects model with unbalanced panels and use the simulated maximum likelihood estimation method to estimate the conditional effect of a multi-valued treatment. We then explore the potential to extend the Mundlak approach to this setting. We make three points in this paper (1) when the average treatment effects are the target parameters, others are all nuisance (from conditional models with correlated random slope to marginal between-within models); (2) the average treatment effect on the treated is sensitive to the proportion treated; and (3) no single method dominates the others for a causal effect of interest in observational studies.
THURSDAY, FEBRUARY 10, 2022 | Zoom 3:30 p.m. 
Epidemiology Branch / Fertility and Reproductive Health Group
National Institute of Environmental Health Sciences
Research Triangle Park, NC
"Vitamin D and reproduction: from observation to implementation."
Menstrual cycles are an indicator of general health and menstrual cycle disturbances may predict difficulties in conceiving a pregnancy. Moreover, women with menstrual cycle irregularities may be treated with hormonal contraception, and there are currently no alternatives for women who desire non-hormonal options to regulate their cycles. Vitamin D is known for its role in bone health, but its role in reproduction is a flourishing area of research. Low levels of vitamin D are common in the U.S., especially among African-American and Hispanic women. Dr. Jukic recently received a Bench-to-Bedside award to support a clinical trial that further investigates the role of vitamin D in menstrual cycles and menstrual cycle hormones. She is also collaborating on an NIEHS Internal Opportunity Award to investigate the biological pathways that are altered by vitamin D deficiency and repletion in a mouse model.
THURSDAY, FEBRUARY 24, 2022 | Zoom 3:30 p.m.

Associate Professor
Geography, Environment, and Spatial Sciences
Michigan State University
"COVID-19 in Nursing Homes: Geographic Diffusion and Regional Risk Factors in the United States"
Nursing homes in the United States have an enormous responsibility to protect their elderly residents from SARS-CoV-2 (COVID-19) infection. This study presents the geographic diffusion of COVID-19 cases and deaths in nursing homes from end of Week 1 24-May 2020 to Week 10 26-July 2020, while also providing regional explanations for this diffusion.
THURSDAY, MARCH 24, 2022 | Zoom 3:30 p.m.
Department of Epidemiology, Biostatistics, & Occupational Health
McGill University, Montreal, Quebec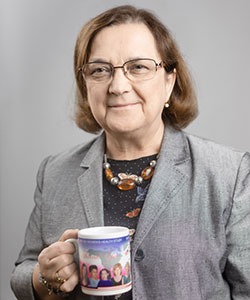 THURSDAY, APRIL 14, 2022 | Zoom 3:30 p.m.
Professor of Epidemiology and Biostatistics and Family Practice
Department of Epidemiology and Biostastistics
Michigan State University