PhD Epidemiology Alumni
Jean Kever, MS Epidemiology 2010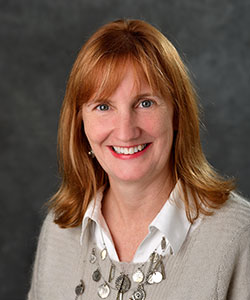 I am currently an assistant professor of Epidemiology and Biostatistics at Michigan State University, but located in Traverse City, Michigan.

My position is part of the MSU College of Human Medicine's attempt to form a scientific safety net across the state. We now have 5 faculty members located at 3 of our smaller medical campuses, and together with all of the other faculty in East Lansing, Flint, and Grand Rapids, we are forming a statewide research network.

My training is in nutrition and epidemiology and my focus is on the perinatal period. Without my training in epidemiology, I would not have had the opportunity to be part of this large and important epidemiologic study. I work closely with renowned scientists within Michigan and across the country. Because I am able to understand the nuances in study design and operations, I will continue to pursue similar activities in the future.